Roper Awarded National DAR Helen Pouch Classroom Grant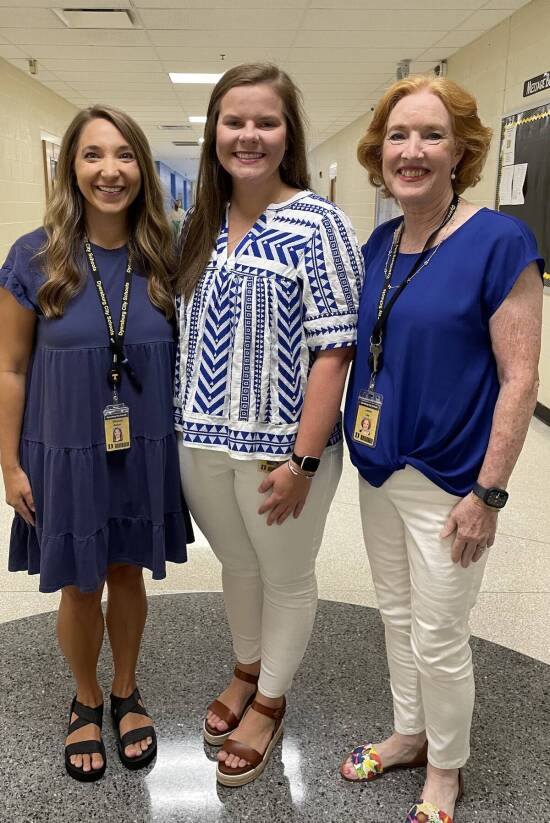 ---
The National Society Daughters of the American Revolution Junior Membership Committee recently awarded Dyersburg Middle School educator Ginny Roper one of the prized Helen Pouch Memorial Fund Classroom Grants for Tennessee for 2023. This is the sixth year the National Grant of $500 has been given to at least two educators in each state and the fourth time that a local educator has won.
In the grant application, Roper wrote about "What Can One Generation Learn From Another?" A themed unit, it encompasses such authors as Langston Hughes, Amy Tan, Joan Bauer, and Walter Dean Myers and will culminate in a comprehensive assignment in which the students become the historical figure they have selected.
"I am very appreciative of the grant as it will allow us to provide experiences for students to build background knowledge through exploration and investigation that will help make them better readers and stronger students," explained Roper. "We will be able to purchase materials and props for students to create a 'living wax museum' as they explore influential people building their background knowledge for various historical and scientific figures and concepts."
Authorized in 1938, this fund was named in memory of Helen Pouch who was the daughter of Helena R. Pouch, the first National Chair of the Junior Membership Committee in 1937 (DAR members between 18-35 years of age) and who later served as the President General of NSDAR from 1941-44. Originally three $100 scholarships were awarded to the DAR schools. Eighty -five years later, Junior DAR members award more than $200,000 to the six DAR schools, a National Project, and the Classroom Grant Award Program annually.
"Supporting education has been a primary objective of the National Society since its founding and we are excited to be able to support our local classrooms through this grant," explains Laura McCulloch, DAR Key Corner Chapter Regent. "DAR has many programs that make a positive impact on classrooms like our Community Classrooms and the grants provided through the Junior Membership committee."
The grants for each state and the District of Columbia allow classroom teachers to fund a variety of projects that will have a direct impact to learning for over 10,000 students.