"Bicentennial Bowl" to take place August 18th!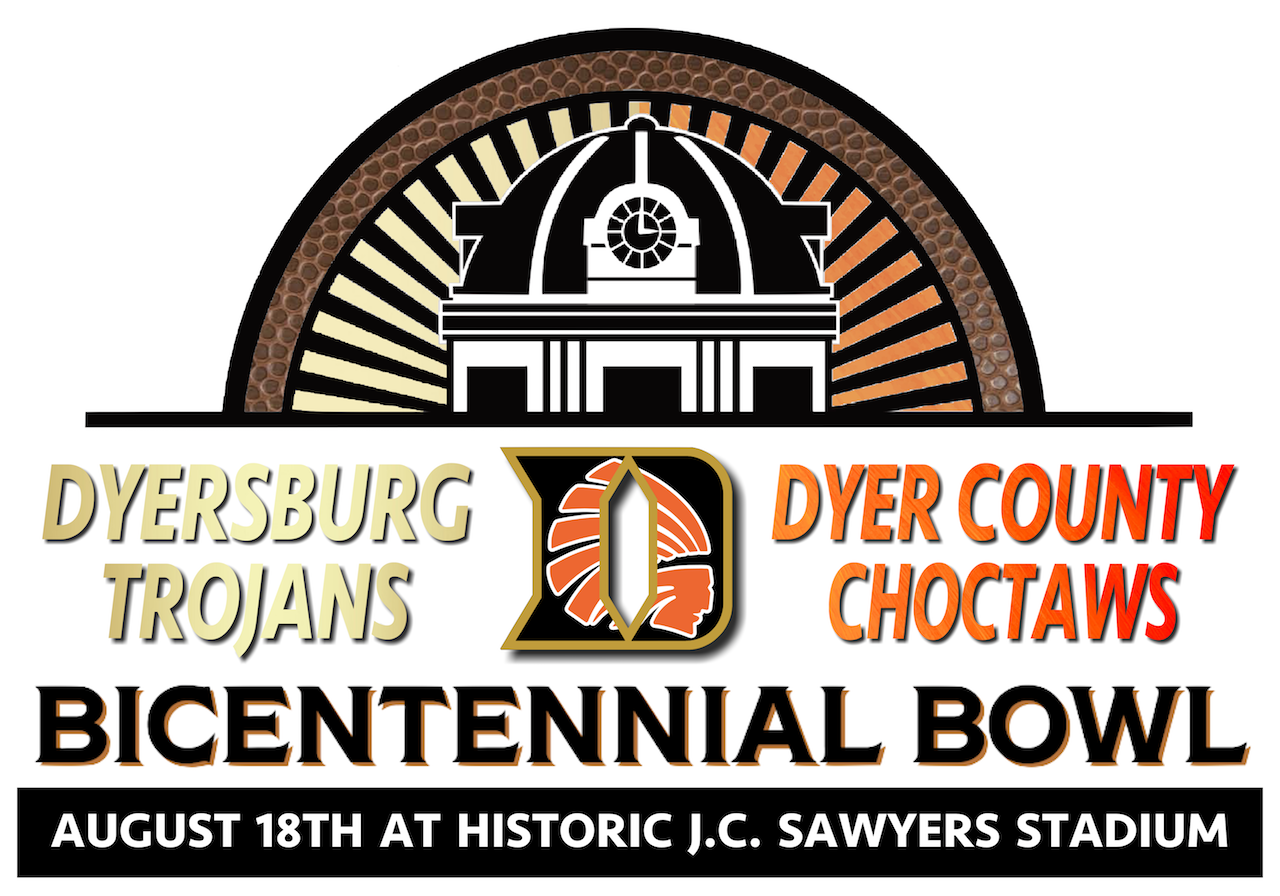 ---
Dyer County and Dyersburg City Schools are excited to announce: "THE BICENTENNIAL BOWL" happening Aug. 18th, 2023, at 7:00 pm at Historic J.C. Sawyers Stadium on the campus of
Dyersburg High School
. What a way to come together and celebrate our county's bicentennial. Join us for a great night celebrating the past, present and future of Dyer County.
The
Dyer County Bicentennial
Celebration began last fall and has been a year-long celebration. There are still about two months remaining to celebrate.
Because Dyer County officially turns 200 in October, we will wrap up with the finale offering many activities and events happening the weekend of Oct. 13th with a final Birthday Celebration on the courthouse lawn that Monday.